About the video
Join renowned Yin & Yang Yoga teacher Simon Low in the latest instalment of his video series. In this episode, Simon takes an in-depth look at the following three popular asanas taught during his immersive group retreats at Kamalaya.
-Ardha Chandrasana (Half Moon pose)
-Vrksasana (Tree pose)
-Ardho Mukha Vrksasana (Handstand pose)
Through his many years teaching around the world, Simon has accumulated a vast field of experience and wisdom. His mission is to inspire everyone to integrate Yoga into their daily life, whether they already have previous experience on the mat, or are a total newcomer.
Simon's teaching approach involves close individualised consideration, informed by his ongoing studies in Traditional Chinese Medicine, applied anatomy, Pranayama, Oriental and contemporary energy practices, psychology and philosophy.
About the presenter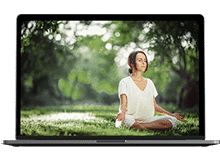 Our yoga instructors will adapt your session to ensure the postures and asanas taught are appropriate for your level of experience and personal intentions.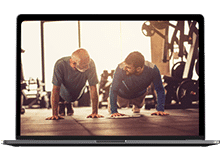 PERSONAL FITNESS TRAINING
Online Personal Training Sessions are an opportunity for you to kickstart a new fitness habit or maintain your current regime under the guidance of our qualified trainers.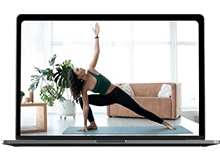 Our instructors will teach you how to stretch each part of the body using the correct technique for maximum results.