About the video
Allow Smitha to guide you towards a place of inner calm and peace with this 30-minute pranayama and meditation session at Kamalaya Wellness Sanctuary in Koh Samui.

Beginning with the Nadi Shodhana pranayama (Nadi means energy, Shodhana means to cleanse) this exercise uses alternate nostril breathing to activate the two main energy meridians supplying the brain and the central nervous system. This practise energises the body and mind and reduces overthinking, grounding you in the present.

The Vipassana is an ancient Buddhist meditation that deepens your self-awareness and explores the close connectedness between the body and mind. It reduces negative thinking and emotional patterns that are not serving you, leaving you feeling calm and focused. We hope you enjoy this session and that it brings you a few moments of stillness from Kamalaya.
About the presenter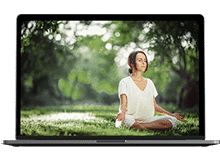 Our yoga instructors will adapt your session to ensure the postures and asanas taught are appropriate for your level of experience and personal intentions.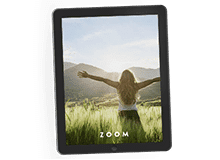 Learn how to address emotional imbalances or behavioural patterns that may be hindering your personal development and affecting your relationships.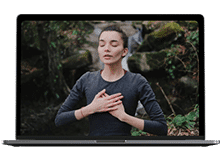 A private pranayama session will guide you in various techniques to control and regulate the breath.