Sukshma Vyayama For the Mobility of the Joints
About the video
Regardless of whether you prefer to practice ashtanga, hatha or slow flow vinyasa, it is best to begin any yoga session with Sukshma Vyayama. From Sanskrit with Sukshma meaning subtle and Vyayama meaning movement, this practice provides a gentle but powerful way to mobilize the joints ahead of any asana sequence.

Sukshma Vyayama provides heat to the joints by increasing circulation; this ultimately helps to prevent injury and assists energy to flow more freely through your body as you begin your asana sequence.

Jyoti first encourages us to deepen our mind-body connection with awareness of our breathing. Building on this foundation of mindfulness, we then move into simple stretches of the neck, shoulder blades, arms, wrists, hands and legs.

While Sukshma Vyayama provides an excellent warm up prior to a yoga sequence, it can stand alone as a useful practice to 'wake up' and refresh the body, encouraging the free flow of prana (life force energy).
About the presenter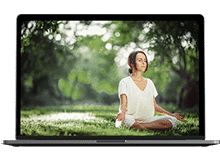 Our yoga instructors will adapt your session to ensure the postures and asanas taught are appropriate for your level of experience and personal intentions.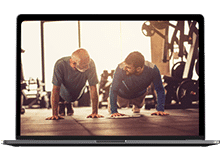 PERSONAL FITNESS TRAINING
Online Personal Training Sessions are an opportunity for you to kickstart a new fitness habit or maintain your current regime under the guidance of our qualified trainers.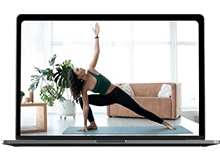 Our instructors will teach you how to stretch each part of the body using the correct technique for maximum results.