Pranayamic Breathing & Progressive Muscle Relaxation
About the video
If we can be aware when our nervous system becomes more agitated then we can take conscious steps to slow and calm ourselves. As Sujay explains, breathing is talking to the nervous system in a language it understands. He begins by guiding us with slow, relaxed breathing, ensuring inhalations and exhalations are the same length to restore balance to the mind.

We then gently transition to a practice called Progressive Muscle Relaxation, in which we carefully and methodically 'squeeze out' the tension from the body. With elements of visualization, Sujay encourages us to regard our body with respect and compassion as we sense areas we may carry stress or shame, and imbue them with our attention and care. Deepen your mind-body connection by acknowledging with gratitude how our body continually works to support us.

Together these practices help us to grow quieter, slow down and connect with our heart. This empowers us to navigate challenging moments and remain conscious and careful, but without anxiety.
About the presenter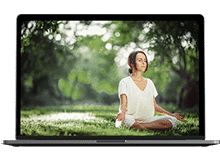 Our yoga instructors will adapt your session to ensure the postures and asanas taught are appropriate for your level of experience and personal intentions.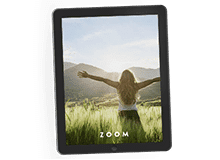 Learn how to address emotional imbalances or behavioural patterns that may be hindering your personal development and affecting your relationships.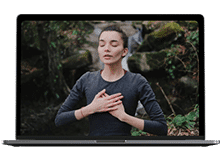 A private pranayama session will guide you in various techniques to control and regulate the breath.