About the video
About the presenter
About the video
If you suffer from rounded shoulders, or forward-neck posture, the chances are it may be caused by a muscular imbalance called Upper Crossed Syndrome. Our Physiotherapist Mic will be your guide for this simple sequence of exercises that can help improve Upper Crossed Syndrome. If left unchecked, this imbalance can often lead to the more commonly known 'office syndrome'.
Upper Crossed Syndrome is a common issue for people who spend a lot of time sitting at a desk using a computer. When you persistently hold your body in this position, it creates an imbalance between the trapezius and scapular muscles in your upper back/shoulder/neck area and the pectoralis muscles in the front of your chest.
Upper Crossed Syndrome is often further aggravated if you look down at mobile devices during your leisure time, as this once again, forces you into a hunched posture that is unhealthy for your spine. Muscle tightness in the pectoralis area can be relieved by massage and stretching. However, you will need to regularly do the exercises demonstrated in this video to target the trapezius and scapular area and improve your overall structural alignment.
About the presenter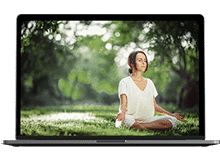 Our yoga instructors will adapt your session to ensure the postures and asanas taught are appropriate for your level of experience and personal intentions.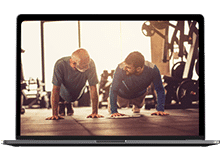 PERSONAL FITNESS TRAINING
Online Personal Training Sessions are an opportunity for you to kickstart a new fitness habit or maintain your current regime under the guidance of our qualified trainers.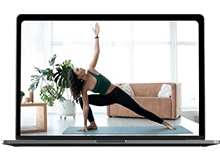 Our instructors will teach you how to stretch each part of the body using the correct technique for maximum results.