About the video
Anxiety can take many forms, whether it is the chronic over-thinking caused by our pace of life and increased responsibilities, or the more acute symptoms of shallow breathing and sweaty palms when crisis strikes. Join naturopaths Leila and Emily as they discuss how to work with this challenging state of body and mind.

Leila shares her personal experience with anxiety in the early stages of the COVID-19 pandemic as it spread around the world and the approaches she took to bring herself back to balance. She explains the importance of being able to identifying when we are feeling anxious and accepting it is okay to feel this way. We then need to locate the right tools to help us. In Leila's case she reduced her intake of stimulants and sought emotional support from the Kamlaya Life Enhancement Mentors.

Emily gives us three main areas of focus to address a state of anxiety:
1. Nutrition –which foods and nutrients can soothe an anxious mind
2. Gut health –to support the production of anxiety-reducing neurotransmitters, serotonin and GABA
3. Exercise – particularly activities which are calming or have an element of release, such as yoga, swimming and dance.

Not only can these self-care practices help remediate anxiety, if we can build them into our daily routine they will form a foundation of preventative care, providing a buffer to anxiety before it takes hold.
About the presenter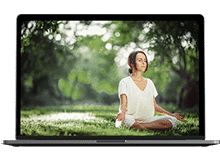 Our yoga instructors will adapt your session to ensure the postures and asanas taught are appropriate for your level of experience and personal intentions.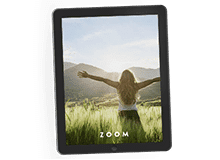 Learn how to address emotional imbalances or behavioural patterns that may be hindering your personal development and affecting your relationships.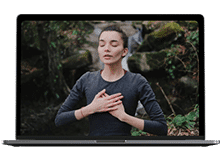 A private pranayama session will guide you in various techniques to control and regulate the breath.