Yin & Yang Yoga- Part III
About the video
About the presenter
About the video
Renowned Yin and Yang Yoga specialist Simon Low demonstrates Virabhadrasana 2 (Warrior pose) and Parsvakonasana (extended side angle pose) in this third instalment of our short video series.
Simon explains each pose, focusing on alignment, breathwork and form. This close level of attention to detail is a core part of Simon's teaching style, as he believes yoga should be safe and accessible to everyone, regardless of where they may be in their Yogic journey.
During Simon's popular Ying and Yang group retreat at Kamalaya, a typical morning begins with a Yang Yoga practice and meditation from 8.15-10.30 followed by an afternoon Yin Yoga practice from 16.30-19.00 during which Simon establishes his foundational principles of Yin & Yang Yoga.
The retreat offers a deep immersion into Yin and Yang yoga, along with private time to relax and enjoy the lush tropical paradise of Kamalaya, its renowned wellness centre, the extensive activities, facilities, pools and stunning beachfront. Optional evening gatherings for meditation, film, lecture and discussions about yoga are also available.
About the presenter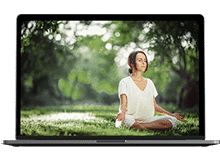 Our yoga instructors will adapt your session to ensure the postures and asanas taught are appropriate for your level of experience and personal intentions.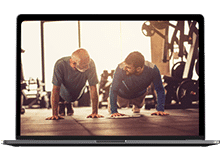 PERSONAL FITNESS TRAINING
Online Personal Training Sessions are an opportunity for you to kickstart a new fitness habit or maintain your current regime under the guidance of our qualified trainers.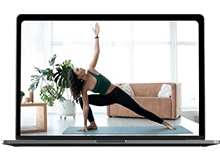 Our instructors will teach you how to stretch each part of the body using the correct technique for maximum results.