Sun & Moon Salutation Yoga Sequences
About the video
Embark on a yogic journey to a deeper understanding of Surya Namaskar (sun salutation) and Chandra Namaskar (moon salutation).

This slow and thorough lesson begins seated with attention on the breath, gradually building to movement of the eyeballs and facial muscles. Once this foundation of awareness is in place we then move to the yoga mat for the traditional asanas.

Jyoti expounds the ancient wisdom behind these practices, explaining how the 12 asanas of the sun saluation relate to the 12 solar phases of the year and the 14 asanas relate to the 14 lunar phases. We learn how the sun and moon affect our breathing, with the sun influencing our right nostril, and the moon influencing the left. Understand the correct way to practice these sacred yogic prayers, and the different purposes of each; the sun salutation practiced in the morning to connect with the energy of the sun, boost circulation and energise the solar plexus, the moon salutation to be practiced in the evening, ideally with an empty stomach, to connect with the cooling and relaxing lunar energy and to draw attention inwards.
About the presenter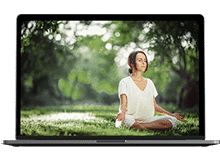 Our yoga instructors will adapt your session to ensure the postures and asanas taught are appropriate for your level of experience and personal intentions.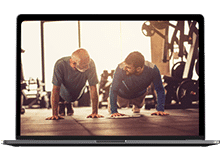 PERSONAL FITNESS TRAINING
Online Personal Training Sessions are an opportunity for you to kickstart a new fitness habit or maintain your current regime under the guidance of our qualified trainers.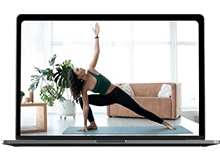 Our instructors will teach you how to stretch each part of the body using the correct technique for maximum results.