About the video
Practice pranayama breathing techniques designed to harness the energy from your breath and channel it throughout your entire body. Kamalaya mentor Jyoti will be your guide for this practical session that will leave you feeling calm, relaxed and more attuned with your inner-self.
The origin of the word pranayama comes from the Sanskrit Prana (meaning vital energy or life force) and Ayama (control). In essence, pranayama involves controlling your inhalation and exhalation using a variety of different techniques to renew and distribute your vital energy to create a healthier body, mind and soul.
There are eight different types of pranayama described in ancient texts, and pranayama is considered to be a step towards meditation. The optimal times to practice it are at dawn, when your mind and body are fully refreshed, or after the sun sets and your day is slowly drawing to a close.
Pranayama should be slow and steady, with gentle progress being the intention behind your practice. Regular pranayama sessions are considered a healthy and natural way to prolong your longevity and reduce the levels of stress and anxiety in your life.

About the presenter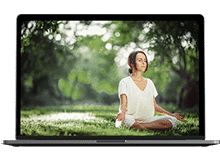 Our yoga instructors will adapt your session to ensure the postures and asanas taught are appropriate for your level of experience and personal intentions.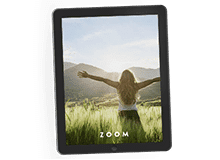 Learn how to address emotional imbalances or behavioural patterns that may be hindering your personal development and affecting your relationships.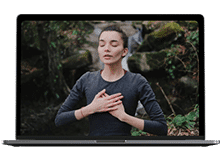 A private pranayama session will guide you in various techniques to control and regulate the breath.