About the video
About the presenter
About the video
In moments of challenge we can experience an uncomfortable feeling of restlessness in the body and mind which may be accompanied by unpleasant emotions such as fear, anger and sadness. This affects how we inhabit and move in our body and is the position from which we make decisions; how we feel now influences the future we create. It is important we have tools that we can use during times of crisis to regain balance and calm, restoring mental clarity and the ability to act in a way that will serve us as we move forward. In this video Rajesh teaches us such a technique in the form of mindfulness of the body.

In a seating position, we begin with a pranayamic breathing exercise to balance the left and right side of brain, thus centering our mind. With this balance as a foundation, we move into a meditation that increases mindfulness through careful observation of sensory input via sight, sound, taste, smell and body sensations such as cool and heat.

As we deepen our awareness the mind slows, we reconnect with ourselves and our surroundings and we are able to think clearly and calmly, rooted in the present moment.
About the presenter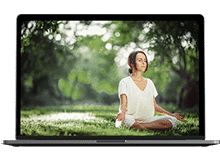 Our yoga instructors will adapt your session to ensure the postures and asanas taught are appropriate for your level of experience and personal intentions.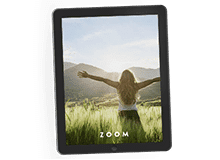 Learn how to address emotional imbalances or behavioural patterns that may be hindering your personal development and affecting your relationships.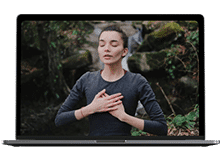 A private pranayama session will guide you in various techniques to control and regulate the breath.