How to eat healthy during Self-Isolation
About the video
About the presenter
About the video
A friendly and down to earth discussion between Kamalaya naturopaths Emily and Leila on how to make healthy food choices both within a context of self-isolation and beyond.

Be reminded of the basic pillars of health; movement, hydration, nourishment, sleep and introducing moments of stillness into our lives.

Touching on topics such as wholefoods vs packaged and processed options, planning for a varied diet by stocking up with healthful options and how to avoid eating out of boredom, Emily and Leila give us simple, easy to use tips that help us identify and reach for foods that truly nourish and 'give' to us rather than 'take' and leave us feeling depleted, irritable and lethargic.

Acknowledging that times of challenge require a nurturing rather than restrictive approach, we can ground ourselves by building routine, making time for meals and reduce stress by diffusing the judgment we often attach to our food choices.
About the presenter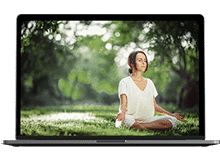 Our yoga instructors will adapt your session to ensure the postures and asanas taught are appropriate for your level of experience and personal intentions.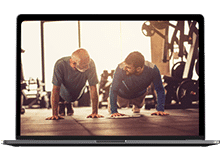 PERSONAL FITNESS TRAINING
Online Personal Training Sessions are an opportunity for you to kickstart a new fitness habit or maintain your current regime under the guidance of our qualified trainers.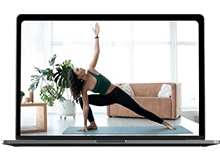 Our instructors will teach you how to stretch each part of the body using the correct technique for maximum results.