Detoxification is our body's ability to address and correct toxic imbalances in the body by neutralising and safely eliminating harmful chemicals and unwanted substances. A detox program is one of the purest ways for you to reconnect with your essential self and when done holistically, it can provide a fresh start for your body, mind and soul.
The most popular time to detox tends to be following the festive season – after endless rich indulgences and when the body has been overburdened with exogenous (external) and endogenous (internal) toxic substances.
Our experts at Kamalaya Koh Samui Wellness Sanctuary & Holistic Spa advise that some of the benefits of detoxing include improved energy levels, increased metabolism, enhanced weight loss, restoration of the digestive system, cleansing the liver and colon, hormone balancing and immunity boosting. The retreat in Thailand offers three wellness programs to choose from including Introduction to Detox, Basic Detox and Comprehensive Detox – each offering a complete plan of daily therapies developed to enhance health and wellbeing.
Home Detox
The Kamalaya experts share the various ways that you can detox your mind, body and soul from the comfortable surroundings of your own home with this self-led program of activities.
Before you get started, it's important to firstly set the scene by ensuring your home is clean, filled preferably with natural elements like plants or flowers and that you have a relaxing space to 'work' in. Prepare a list of ingredients for your detox menu and we highly recommend that you have essential oils, a notepad, a relaxing playlist prepared and ambient lighting to make your experience as comfortable as possible.
Ideally you would dedicate a few days to your detox, and it's advised that the day is broken down into activities designed and scheduled to nurture the different aspects of your physical, mental and spiritual wellbeing. The below guideline is how you may approach your detox, allocating time according to your overall wellness and detox goals.
Nutrition
Dedicate a couple of hours a day to clean food preparation and mindful eating. Enjoy the process and become fully immersed in the cooking stage, then use mindfulness tactics to eat your meal by incorporating all the senses.

Remove all pre-packaged, processed and modified foods from the menu and instead follow some of the light Kamalaya detox recipes such as the

Detox Pumpkin Soup

,

Organic Detox Gotu Kola Salad

and the

Organic Green Vegetable Detox Soup

.

Remove all caffeinated drinks from the menu (except green and herbal teas), replace milk with

pumpkin seed milk

, prepare and drink two and a half litres of fruit and herb infused water, and liven up your beverage menu with some of our popular drink's recipes including the

Kamalaya Detox Juice

and

Papaya Bee Smoothie

.

Try to incorporate a truly plant-based or vegan diet throughout your detox for the most impactful results.

Exercise
Allocate at least an hour to physical exercise and movement each day. This can be a brisk walk in nature, a yoga or Pilates session following an online class. You could partake in your favourite sports, dance or exercise – whatever the activity, ensure that this is a sacred part of your detox. Exercise releases multiple feelgood chemicals – boosting your mood and metabolism at the same time.
Self-care and beauty
Have a full list of beauty treatments and body treats to incorporate into your daily schedule and try to always use natural products.
Do a DIY facial using a bowl of hot water with essential oils to steam, a natural homemade fac

e mask

and a face scrub.

Create a hair mask, lip scrub and body scrub using honey, brown sugar and other enriching products that can be found in your kitchen cupboards.
Indulge in a skin-quenching milk bath full of essential oils.

Ideally, you should allocate about an hour to your self-care routine before bedtime. Try to avoid make-up, hair and skin products as well as electronic styling devices during your detox.
Mindfulness and meditation
Dedicate a generous portion of your day to mindfulness exercises. Ensure that you have a quiet, comfortable space with relaxing lighting. A place that inspires positive energy is important.
Engage in

meditation

three times a day at a minimum. Ideally at the beginning, middle and end of the day.

Complete a daily gratitude list in the morning or at night.
Try journaling at the start or end of each day – empty all your thoughts onto paper.

Personal development
Throughout your detox, try to eradicate all forms of social media and 'mindless' entertainment such as shows and series and instead replace them with activities that contribute to your personal development. This could be listening to podcasts or audiobooks, reading books about personal growth or other areas of interest, completing online courses, creating mood boards to help manifest your goals and dreams and other activities that contribute to your spiritual development.
WE'RE HERE TO SUPPORT YOU
Feeling isolated, anxious or frustrated? Break the cycle and start feeling life's potential again with one of our re-energising online consultations.
FIND SUPPORT ON KAMALAYA CONNECT
Feeling anxious, lonely or frustrated?
Break free from restricting thoughts, emotions or patterns of behaviour and reconnect with your true potential by booking one of our online consultations, wellness programs or courses.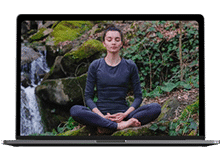 Our Stress Management consultations help you rebalance by equipping you with the tools to cope with challenging situations.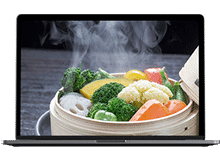 Our Naturopath will discuss your nutritional goals while considering your current dietary and lifestyle patterns.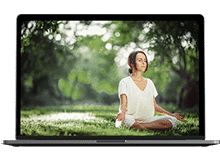 Our yoga instructors will adapt your session to ensure the postures and asanas taught are appropriate for your level of experience and personal intentions.