LIFE-ENHANCING WELLNESS WORKSHOPS 2023
Kamalaya Connect offers monthly online workshop designed to provide fully holistic support on your journey to whole being health.
These inspiring workshops offer everything from in depth discussions about body, mind and soul health to dealing with negative emotions, breathing techniques, developing healthy habits and more. There's also topics to cover home detoxing and a special session dedicated to female empowerment.
Working with Kamalaya's wellness experts, with decades of combined experience, they use their tried and tested teaching techniques that have helped thousands of people all over the world to accept and manage their heath, emotional wellbeing, habits and lifestyle.
Held on the last Saturday of the month, workshops start at 4.30 pm Bangkok time (GMT +7)and last approximately 60 minutes. Participants have the opportunity to interact personally with life enhancement mentors, naturopaths and yoga teachers, ask questions and practice various techniques and self-management tools – priced at just $29 per workshop.
See below for the full schedule of the workshops until the end of 2023. Save the date and make it part of your self-development plan to invest in your wellbeing.
For bookings email wellnessreservation@kamalaya.com
28 January: Eight Pillars of Health​
Tiah Julius, Naturopath
A naturopathic approach to your health and wellbeing. This workshop covers the eight key pillars of health and how to incorporate them into your daily life.
25 February: Transcending Negative Emotions
Srinivas Bhat, Life Enhancement Mentor​
Learn how to shift negative thought patterns and feelings into positive ones and learn how to build healthy thinking habits in this class designed to support your mental wellbeing journey.
25 March: Embracing Female Power
Leila Abachi, Head Naturopath and Praveena Valisetty, Life Enhancement Mentor
Embrace your femininity with confidence and clear communication as we practice how to cultivate strength and power in your personal and professional life.
29 April: How to Do a Detox at Home
Tarannum Renavikar, Naturopath
Learn how to take some of the basic detox practices from Kamalaya Wellness Sanctuary and apply them to a homemade detox program.
27 May: Pranayama for Overall Wellbeing
Jyoti Gautum, Yoga Teacher
This session delves deep into the art of breathing with Pranayama – the Sanskrit word for the yogic practice of focusing on the breath.
24 June: Everyday Yoga Asanas for Health
Jyoti Gautum, Yoga teacher
This workshop explores the Asanas, or 'postures' in yoga, and how different movements can benefit everyday health or more specific health goals.
29 July: How to Develop Healthy Habits
Krishna Raj Balasubramanian, Life Enhancement Mentor
Rather than focusing on breaking unhealthy habits, this session focuses on the positive aspects of developing good habits and their far-reaching benefits across many aspects of life.
26 August: Which Diet is Good for Me
Leila Abachi, Head Naturopath
This workshop explores the types of food, diet and detoxing that you should be considering for your individual body type.
30 September: Stress Management Techniques​
Sujay Seshadri, Head Life Enhancement Mentor
This month's session looks at holistic techniques to stress management and how to centre yourself when life is at full speed.
28 October: How to Cope with Challenging Situations in Life​
Praveena Valisetty, Life Enhancement Mentor
Dealing with challenging situations can wreak havoc on our emotional wellbeing, so this session explores coping techniques and ways of turning negative experiences into learning opportunities.
25 November: Build an Optimal Sleep Routine​
Anna Maria, Naturopath
Sleep is the foundation for wellbeing and we explore how to set sustainable sleeping habits for the overall whole being health.
16 December: How to Practice Gratitude​
Krishna Raj Balasubramanian, Life Enhancement Mentor
The practice of gratitude provides multiple benefits and can be explored in depth during this session. Learn how to truly embrace positivity through being grateful and mindful.
Our experts at Kamalaya are also available through Kamalaya Connect's personal online sessions to support you whenever are in the world.
Alternatively, for a fully holistic and immersive experience with Kamalaya's Life Enhancement team,you may be interested in a six-night/seven-day Finding Emotional Balance & Freedom Mentor's Retreat on Koh Samui, Thailand available from 7 – 13 May and 3 – 9 September 2023.
WE'RE HERE TO SUPPORT YOU
Feeling isolated, anxious or frustrated? Break the cycle and start feeling life's potential again with one of our re-energising online consultations.
FIND SUPPORT ON KAMALAYA CONNECT
Feeling anxious, lonely or frustrated?
Break free from restricting thoughts, emotions or patterns of behaviour and reconnect with your true potential by booking one of our online consultations, wellness programs or courses.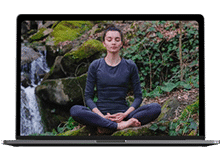 Our Stress Management consultations help you rebalance by equipping you with the tools to cope with challenging situations.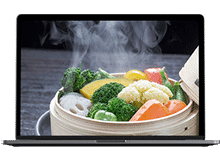 Our Naturopath will discuss your nutritional goals while considering your current dietary and lifestyle patterns.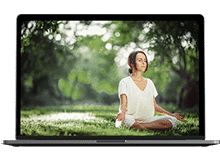 Our yoga instructors will adapt your session to ensure the postures and asanas taught are appropriate for your level of experience and personal intentions.