CHANGE THESE 5 HABITS TO SLEEP BETTER
Why is sleep so important for maintaining overall health?
Sleep is an opportunity for the body to rest, rejuvenate and restore. It also allows us to process all the information from the previous day and prepare for the next.
Many of us experience disturbed sleep at some point in our lives, and a variety of different reasons can cause this. The most common factors include stress, overwork and raised cortisol levels. Working irregular hours can also affect the body's circadian rhythm (internal clock), disrupting sleep. Emotional issues, grief and anxiety, are other common factors. Excessive exposure to the blue light emitted from the screens of mobile phones and laptops can influence melatonin production (an essential sleep hormone). And dietary factors such as a low intake of essential nutrients necessary for producing melatonin can also contribute to sleep imbalances.
One way of addressing these issues is to create healthier sleeping habits. Here are five suggestions for building a better sleep routine.
Get to bed earlier than usual, ideally by 10 pm. Staying up late at night can increase your cortisol levels and inhibit melatonin production.
Pause any caffeinated drinks by midday. It takes at least six hours for half of any caffeine you have consumed to be processed by your body.
Stop digital distractions one hour or more before sleeping. Try reading a book instead, or listen to relaxing music. Do some gentle stretching and allow your body to register that its sleep time.
Ensure your bedroom is sufficiently dark and that the ambient temperature is approximately 18-20 degrees Celsius.
Use mindfulness practices such as breathing exercises, meditation, or journaling that invite you to pause, reflect and process your emotions. These simple exercises will help calm your mind before you fall asleep.
Personal mentoring provides a rewarding outlet to share and filter your thoughts and feelings in complete privacy. Our mentors can also guide you through Pranayama breathing techniques and meditations to help you achieve greater mind-body balance, which can lead to a better night's sleep. Contact us to book an online session and start getting your health goals back on track.
WE'RE HERE TO SUPPORT YOU
Feeling isolated, anxious or frustrated? Break the cycle and start feeling life's potential again with one of our re-energising online consultations.
FIND SUPPORT ON KAMALAYA CONNECT
Feeling anxious, lonely or frustrated?
Break free from restricting thoughts, emotions or patterns of behaviour and reconnect with your true potential by booking one of our online consultations, wellness programs or courses.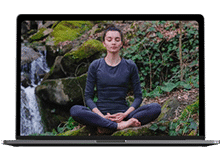 Our Stress Management consultations help you rebalance by equipping you with the tools to cope with challenging situations.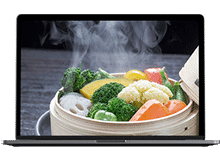 Our Naturopath will discuss your nutritional goals while considering your current dietary and lifestyle patterns.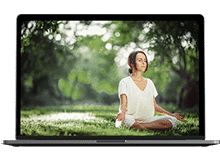 Our yoga instructors will adapt your session to ensure the postures and asanas taught are appropriate for your level of experience and personal intentions.